BM Logbook May 12th 2013 - Locoshop, part 1
This article was published May 01, 2013.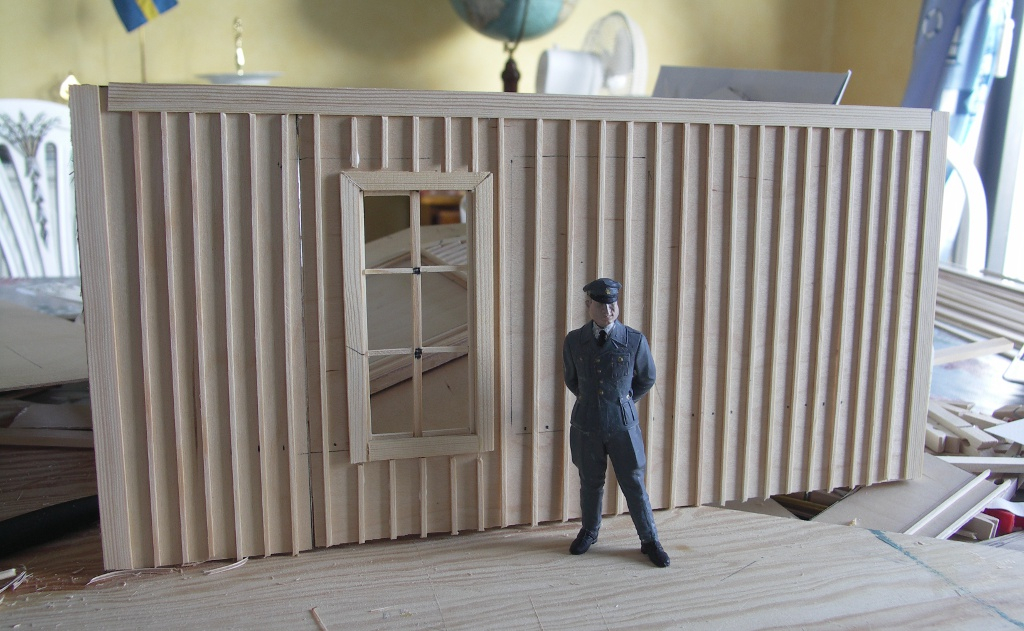 Started on the locoshop beside the station. This will only be a facade and not a complete building.
The orginal idea comes from the garage in gyttorp. See first picture on this page in the Nitro Nobel ammo factory in Gyttorp, just above the last tank wagon.
May the 4th
Measuring out how big it should be. I added another 8 cm to the left after these pictures.

May the 5th
Here I started on the walls and how the roof might be.




May the 12th
Today I made the side window and finished the wall for it.