BM Logbook August 11th 2013 - Factory I
This article was published Aug 01, 2013.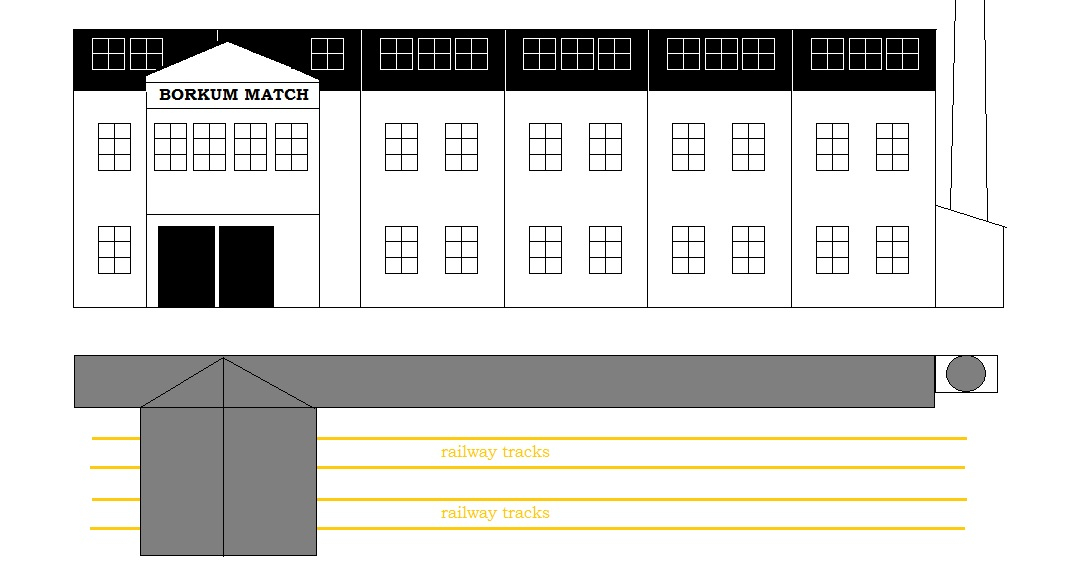 Vacation over and back home. First section of the factory is not 100% finished yet, but I felt it was time with a bit of update. Put windows in place today plus made the backside. Only drain pipes and smaller details left to do.
After that I put the track back in place and tried some shunting to get a sense of how the space around second section of the factory would work. Second section will stretch out over the team tracks and lean on a few poles in the middle of the tracks. At least that was the idea.., but I found out that will not fit. Even one more track will have to go...

Well, less is more as they say..
factory initial idea
First picture shows how the first idea looked like. Rather sketchy, but aren´t they all ..







vacation builds









back home, testing
Four parallel tracks is to much -- three will have to do..