BM Logbook June 19th 2013 - Chimneys and lamps
This article was published Jun 01, 2013.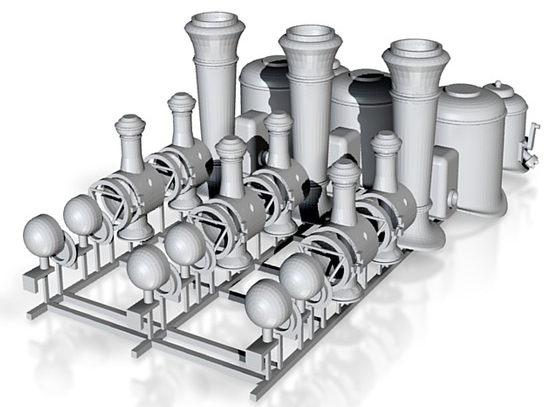 Alan Brack again made another amazing print. This is his ordinary 09 scale print which he kindly upscaled to 1/17 scale for me, plus replacing a few lamps with a more modern type.
wednesday
This print is called Couillet Fittings for 1/17 Scale and cost 74 euro and up depending on material you choose. Keep in mind, this set contains 3 chimneys and domes, plus several lamps both old and modern type, so 74 euro isn´t that expensive compared to what all this would cost if you order from a model shop.