Borkum Match - Display Twins
This article was published Dec 30, 2014.
After getting the smaller scales "out of my system" so to speak, it was time to finally start working in 1/20 scale.
Below twin modules are the first I done for this project, meant for photo shots. Nice to have same background/scenery each time I finished a model. Next update will show the track on. I am using PECO SM32/16mm gauge track for this. One will just be painted and ballasted, but the other is a bit more tricky since it will be for the 18in track (using S scale 22.4mm gauge).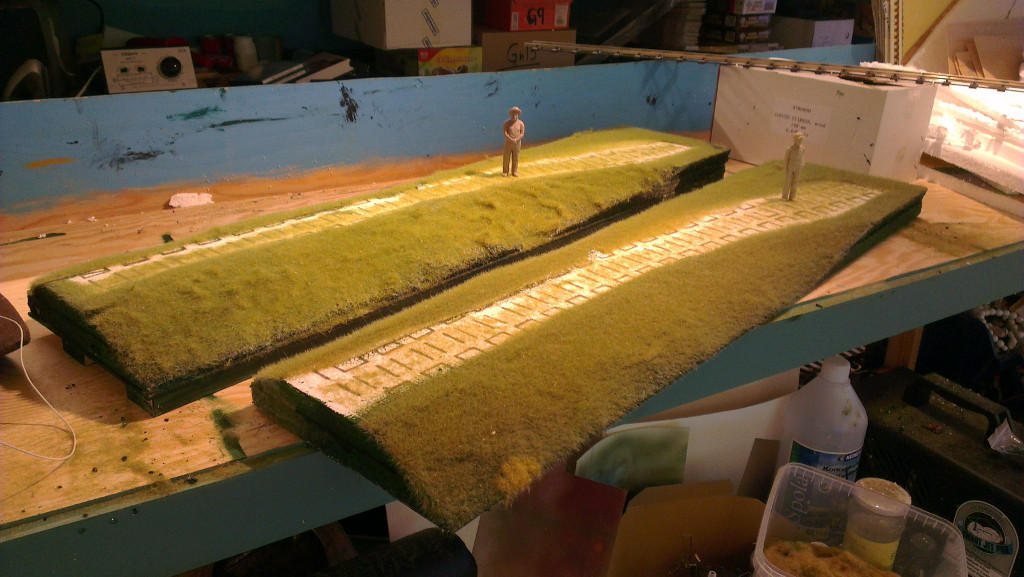 abstract
For this I started this new sub-domain. From now on this domain will be the place for future updates to be. Goal is as usual to build a match factory with it´s railway for transporting goods from/to the harbour. Second industry is a small mine, not much more than so except some maintenance traffic added to the mix. Exact where the 18in track will fit in is not decided yet.
I have two modules in the double-decker which is 60cm * 380cm each, plus that about same size (60*380) on top of my workbench there the harbour "could" be. Let´s see how far we get.
display twins