Borkum Match - Trackplan n Figures painted
This article was published May 18, 2015.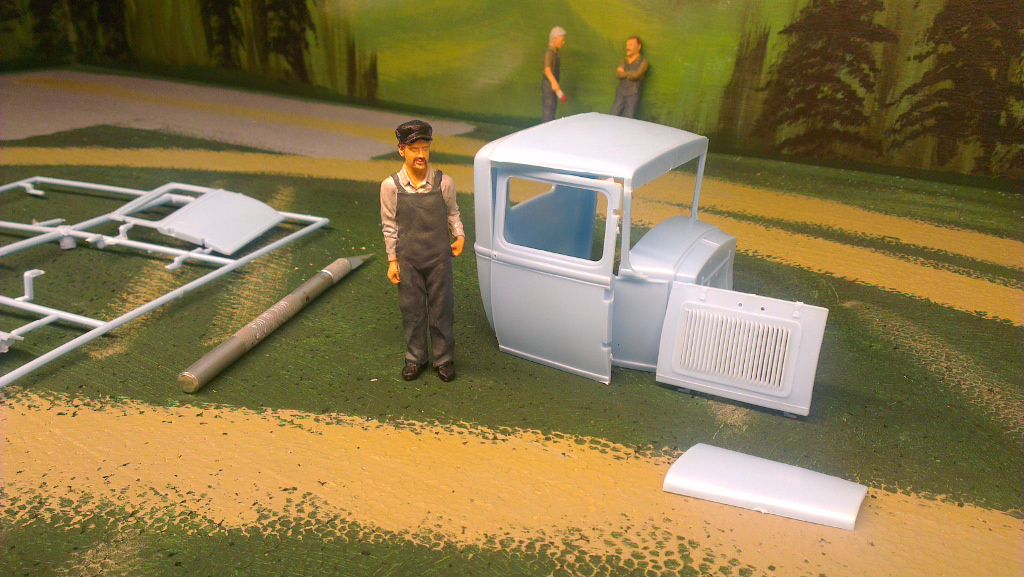 This weekend I did paint some figures from SLMonline, still several more to do.
Painted the trackplan for the Borkum module, easier to see how it might look if done "fullscale".
Picked out a plastic kit which will be used for modelling a home-brewn loco motor.