Borkum Match - RAR 3 plank open
This article was published Oct 03, 2015.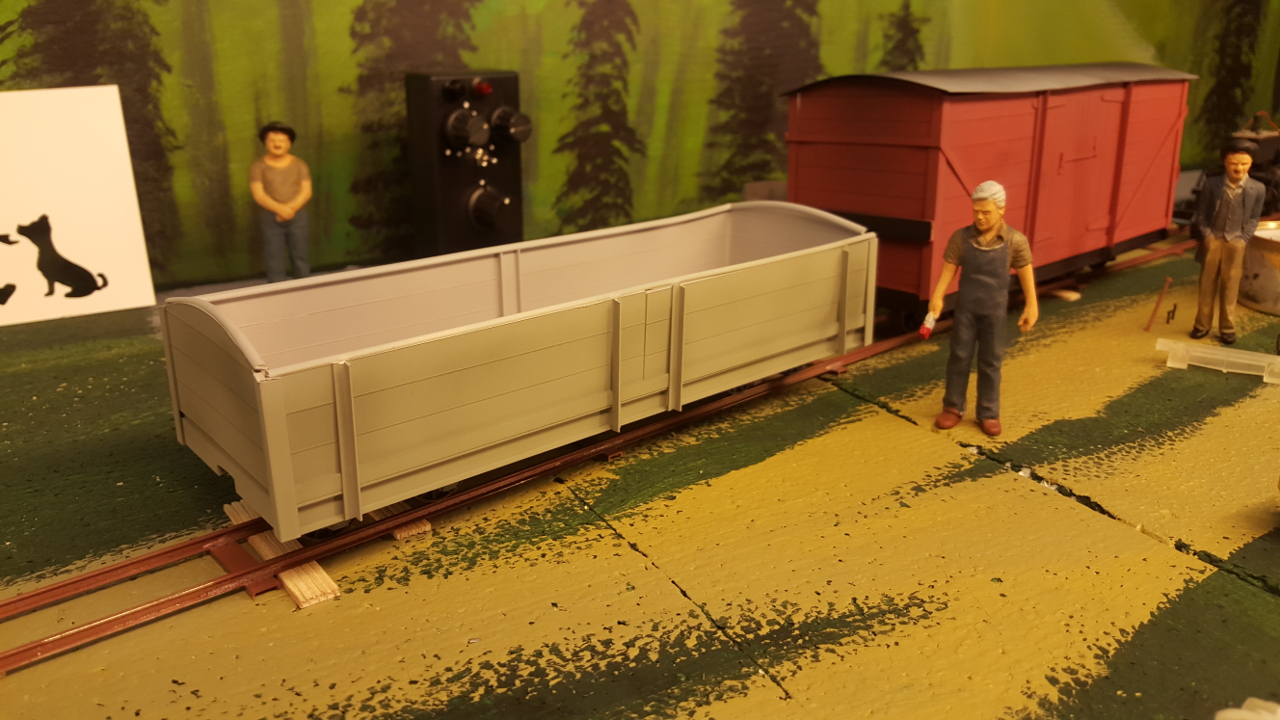 Built a 3 plank open wagon today. Rather easy, took about two hours to assemble and paint, but that does not include making the drawing and cutting out the pieces which I did last weekend. Was not sure about paint. First I was convinced it should be light gray, but then I leaned at same red (but correct red) as on the powder van. Then during final assemble I did stumble on a bottle of Tamiya acrylic paint which I mixed myself some time back. It was a light gray but with a taste of military green to it. Now that is airbrushed on the wagon.
About lettering, both on this and the powder wagon. I found there is a kind of "film" one can put in the cutting machine. More on that later when it arrives, had to order online.