Borkum Match - 2nd class coach, part 6
This article was published Dec 13, 2015.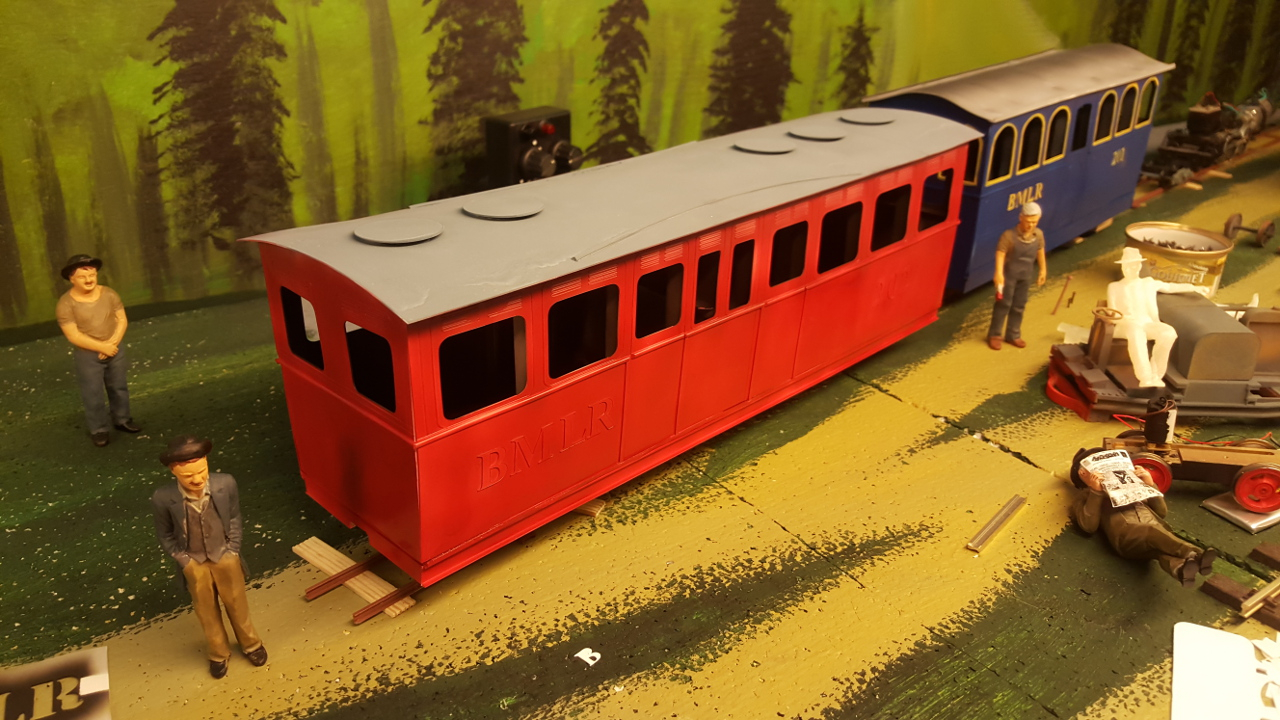 Fruitful weekend... also the 2nd class coach got some attention. Assembled last pieces today, only the torpedo vents left to install. Also put on primer and first layer of paint. It looks like firetruck red, but it isn´t, the camera exaggerated the red colour. It will be (hopefully..) a darker red, almost maroon according to Ian Bull´s instructions, when second and third layer is on.