Borkum Match - 2nd class coach, part 7
This article was published Dec 29, 2015.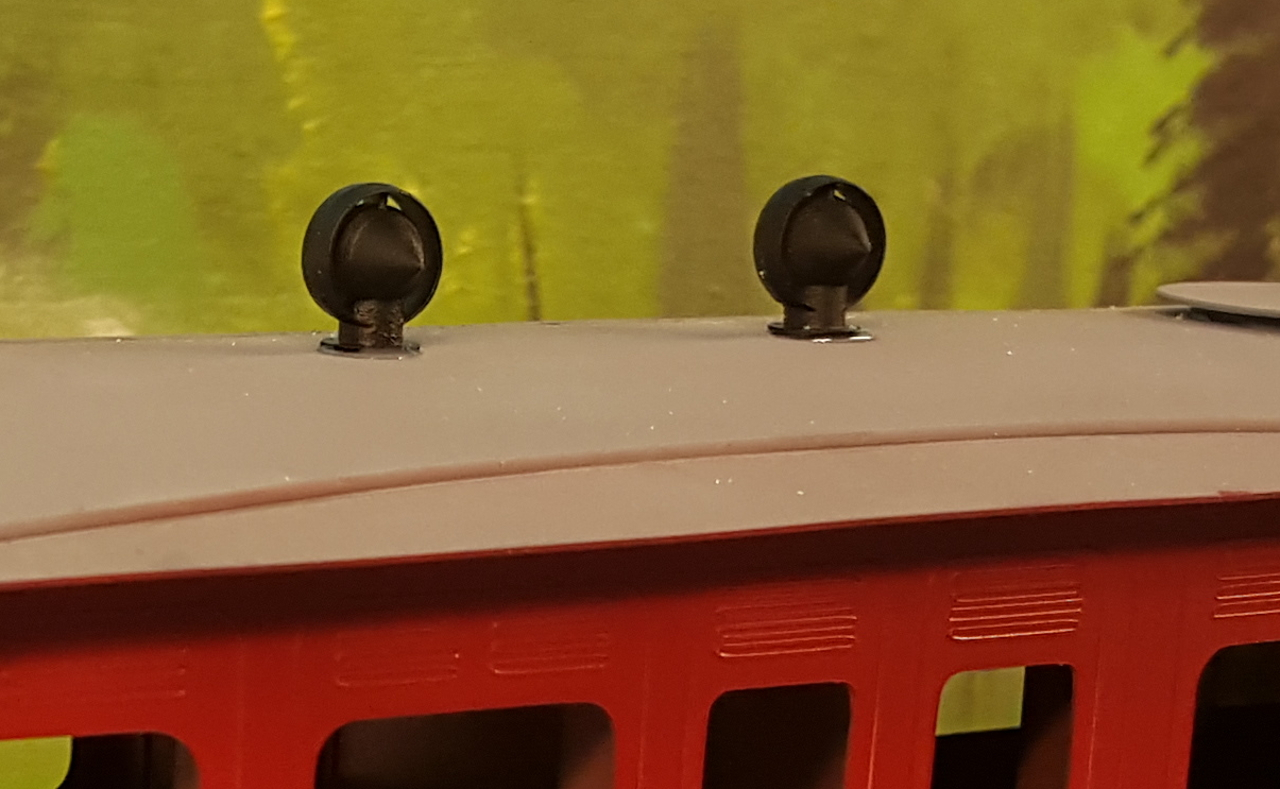 Worked on several different projects today, but mostly on the coach so this stays under that name.
The coach colour has reached it´s final shade. I won´t dare try to darken it even more, even if it maybe should ..
Roof vents are washed, dried, painted and mounted to the roof.
Started on a string of sleepers, my standard to be - 3 * 12 * 65 mm. Brushed with a steel brush in a motor tool. Mounted up on up-side-down tape and painted light flat gray. More rails is next.
The simplex got painted light flat blue today, can´t decide what colour to be final .. we´ll see ...