Borkum Match - Track Gauge
This article was published Oct 31, 2015.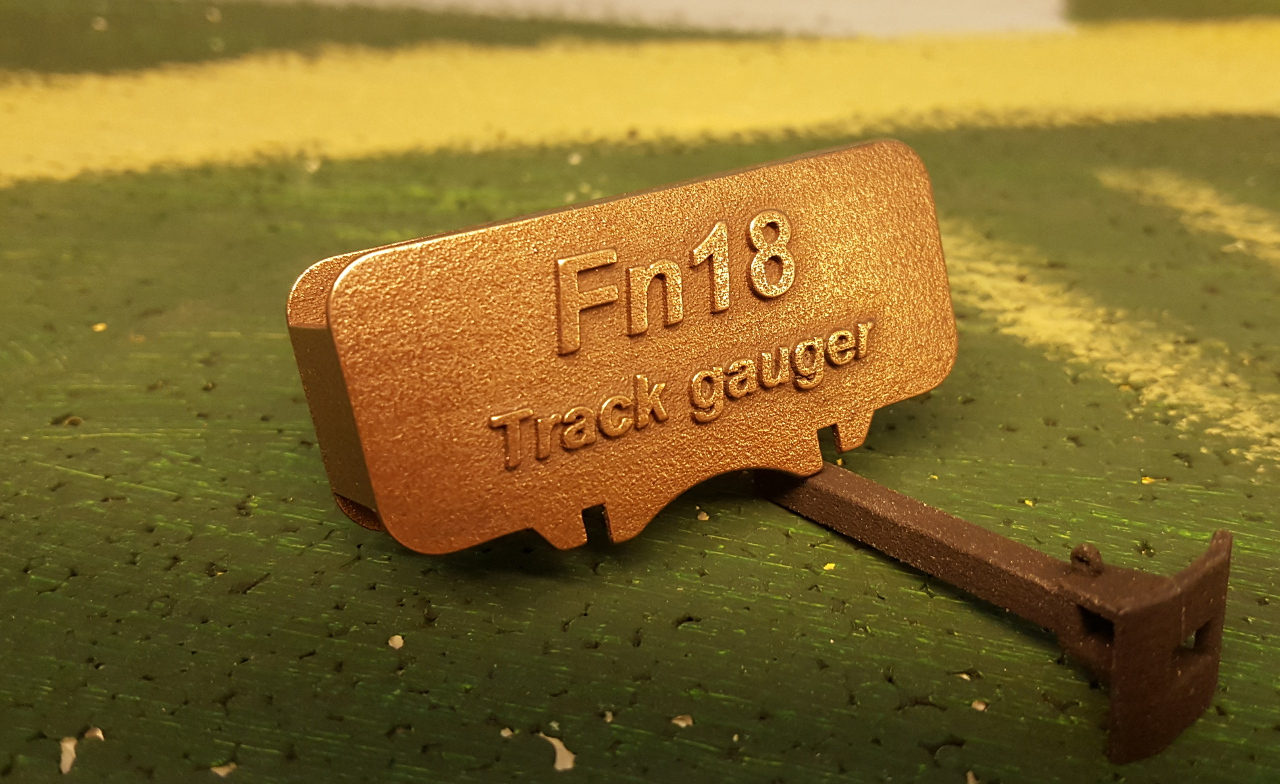 I wanted to try to print something in metal and I had a need for a track gauger, so I wrote it up in my silhouette cutter machine software and my friend was kind to convert it into an STL file I could send to Shapeways. Brass was a bit expensive so I did choose bronze instead. Later I was told brass also did shrink a bit, but my piece in bronze did not shrink (or swell) one bit. Not that expensive either, the print costed about 20 euro and that is actually cheaper than most other track gaugers I found, even if I never found one for my 22.4mm gauge.