Borkum Match - Powder Van (almost) finished
This article was published Sep 26, 2015.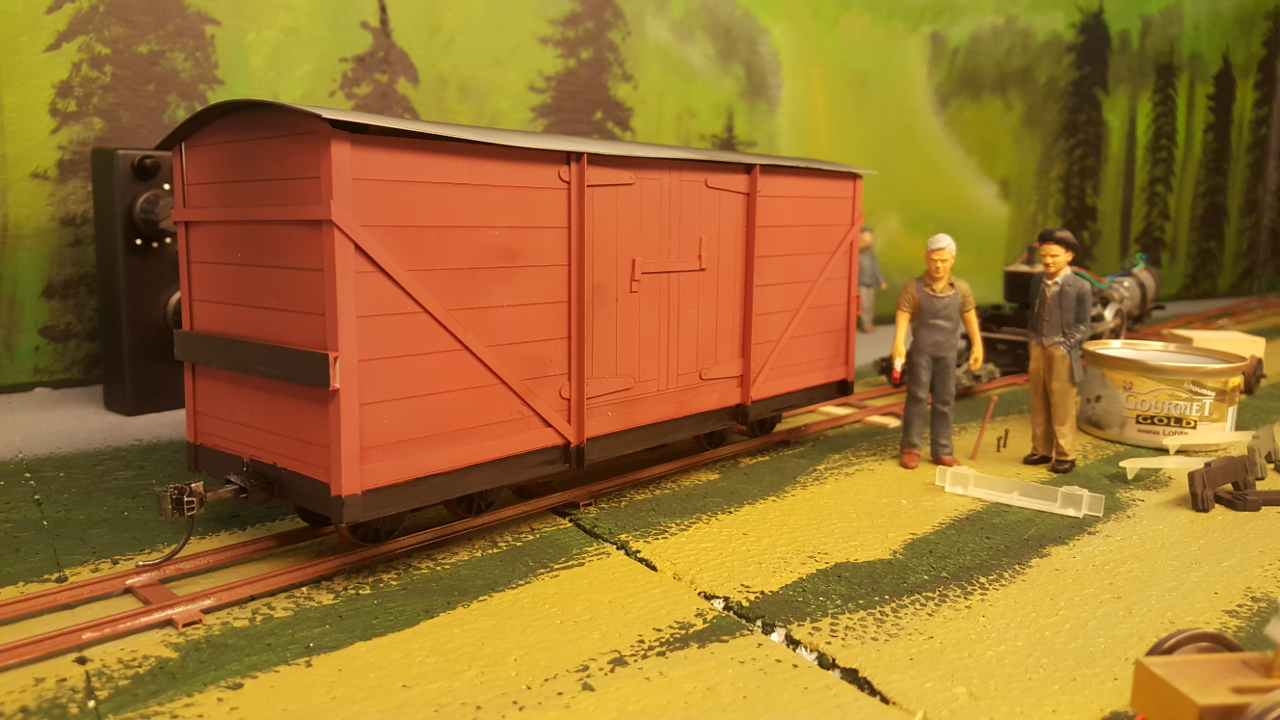 Put on black around the frame and end beams. Bogies in place, couplers installed. New proper roof made and painted.
Lettering - not so much ... No problem cutting them, the Curio machine could have made them even smaller. The problem is to let the letters out without damaging the sheet so you get a good stencil to work from. Made several attempts in both 0.25mm and 05.mm styrene. Sometimes I managed to get out a few letters from the sheet but never all of them. The sheets just are to soft for this, doing it by hand.
So something looking like the original buffers and lettering left to do.