Borkum Match - First wagon
This article was published Jan 06, 2015.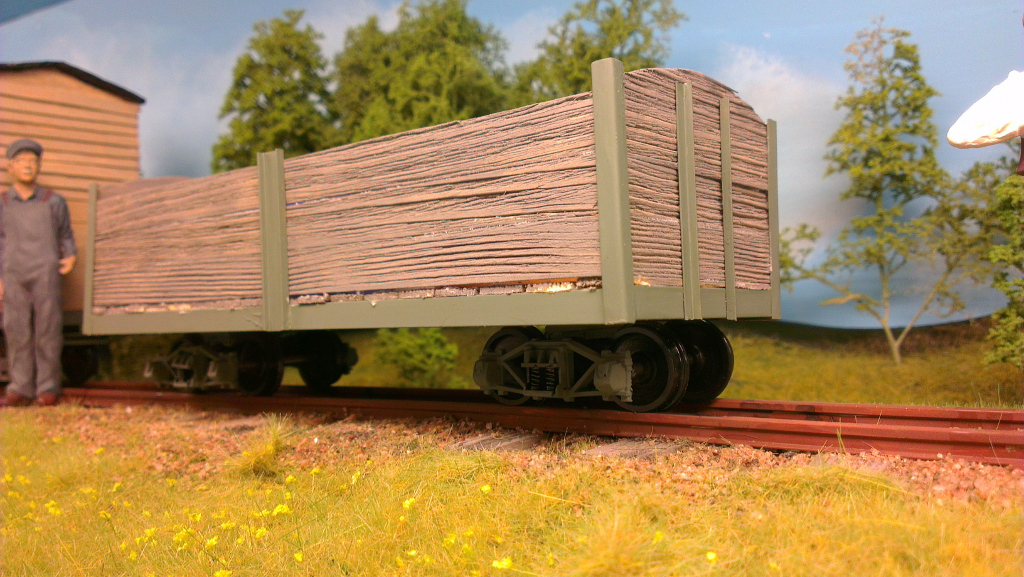 Today I added posts to the I-wagon frame I showed you yesterday, also floor and sides. There could be added many more details to it, but this is mainly an experiment to check measures and to get a feeling for it, so this is basically it. Also, I am still waiting for the kadee couplers and the new bogies, so not much point in going further until all that is sorted out and working.