Borkum Match - RAR saloon 2
This article was published Oct 10, 2015.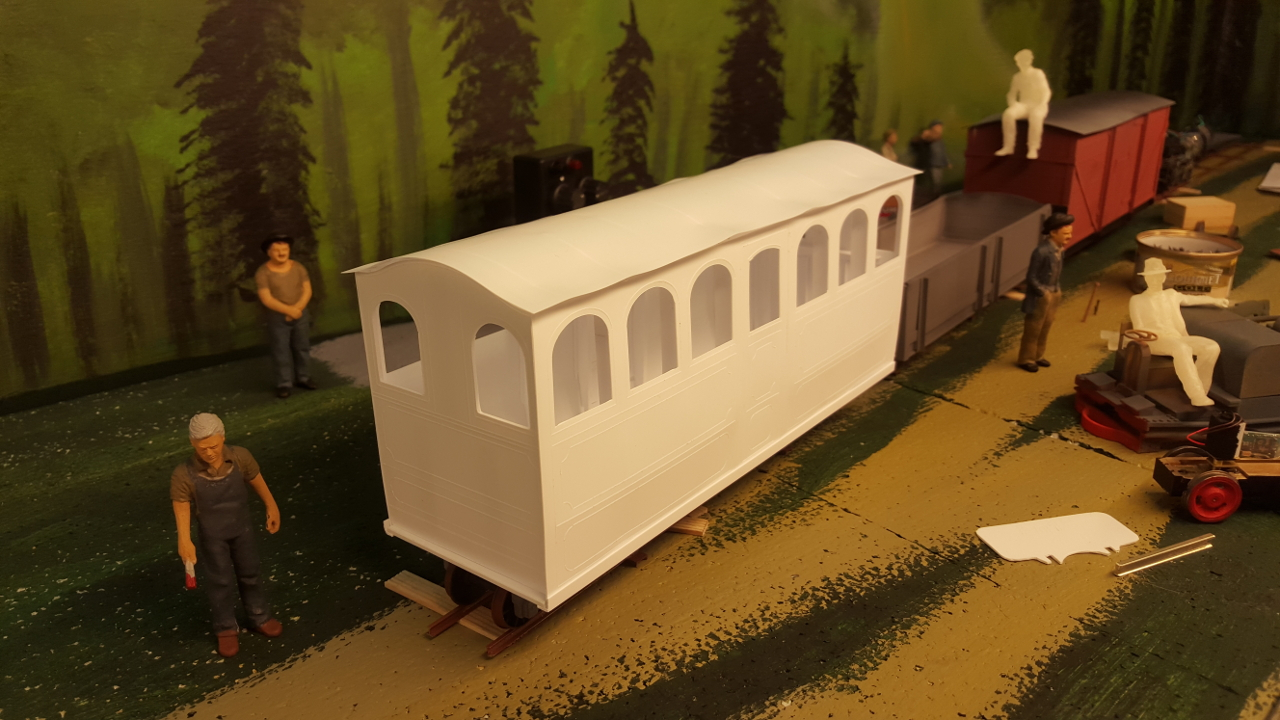 Got a bit further on the Saloon today! Still a lot to do, but it starts to look like something. The floor is 2mm styrene so at least something is sturdy, sides/ends are 0.4mm and roof is 0.25mm styrene. Had to be to be able to bend it properly to a curly roof. Inside you can see on some pictures the bracing I added to get a bit more stability. Roof is still loose on these pictures. It needs more bracing to keep a straight edge along the side.