Borkum Match - Cut and glue
This article was published Sep 05, 2015.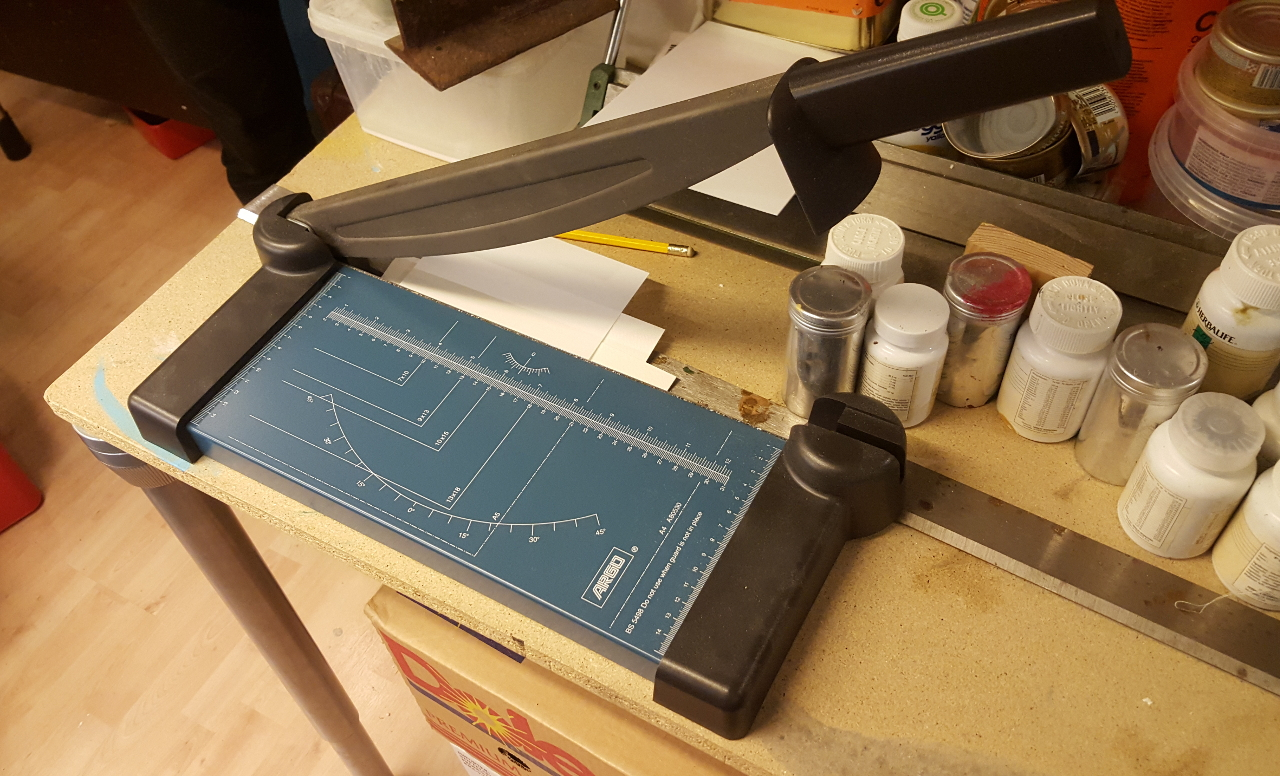 For cutting square pieces ordinary low-tech works just fine. Above and first shot below shows my manual cutter I had for years. Really can recommend something like it, it cuts perfect straight edges in both hard-card and styrene (up to 0.75mm).
Second photo shows some glue I am using. First two are ordinary CA glue, slow and faster. Yesterday I did buy some new glue. Nr 3 and 4 on the picture, first which suck in edges and second for gluing bigger areas. This last smells like SHIT .. one sniff under the nose and the smells stays for hours .. Not just ventilated room is recomended, I sit BESIDE an open window when I use it..
Third photo shows first cut with 0.5mm styrene. It does not cut all through as I hoped, but it scores so well that the pieces are very easy to snap of from the sheet. Small details however does not work so well .. more about that in next post.