Borkum Match - Found wheels
This article was published Jan 05, 2015.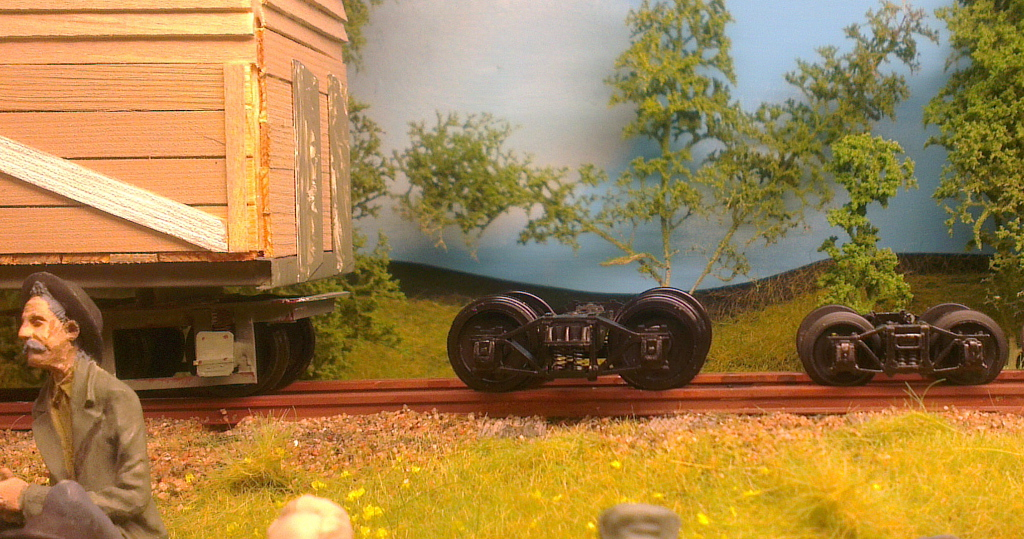 Found the wheels finally ..
These comes in pieces in a little bag, they are O scale from Athearn w.no #90803. Six tiny coil springs on each bogie to put in place. Workable but very fiddly.. The size is just right and the wheels very easy to adjust to correct gauge. Compare with the S scale bogies put to the right, which is way to small.
Also put together a little I-wagon frame with measures from the swedish HBJ (Hamra Works Rwy). It´s a small 600mm gauge line and not even close to british 18in, but I found it looking around for the wheels and I like it, so I made it..
Looking on these pictures it clearly shows that even if the size is right, there is a lot more to it, before they get a believable 18in line feeling. I had hoped these bogies could be used at least a few, but probably only the wheels will be. Really need the 3D prints before I can finish a wagon.








the beast
This beast was hidden in a box full of other stuff on top. Way to big, but might come handy one day. Also S scale gauge.