Borkum Match - Powder van started
This article was published Sep 05, 2015.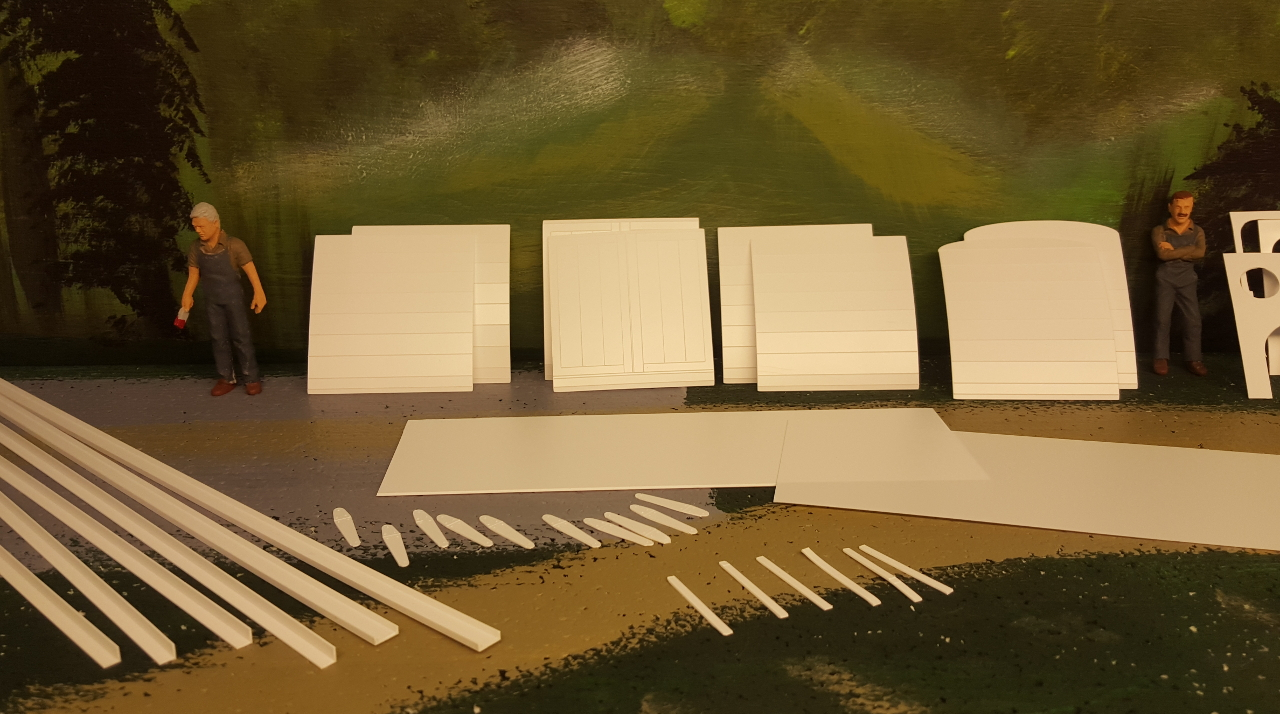 My new cutter now works so well I started making real parts for my first Powder van from RAR (Royal Arsenal Railway).
Above and first photo below shows (almost) all pieces needed to assemble a powder van in Fn18 scale.
Second and third photo shows the bogies finally assembled. The gray will be for the van, black and lime-green I am not sure yet..
A friend gave me a good tip on how to lubricate FUD and FXD. You use a normal pencil since it contains graphite which is a very good lubricant. After paint but before assembly I first smooth of the axles and axle boxes with fine sandpaper and then put on as much as I can from a pencil. A quick check before glue is added to the assembly and I get very smooth rolling bogies without pinpoint metal axles.