Borkum Match - Powder van first paint
This article was published Sep 20, 2015.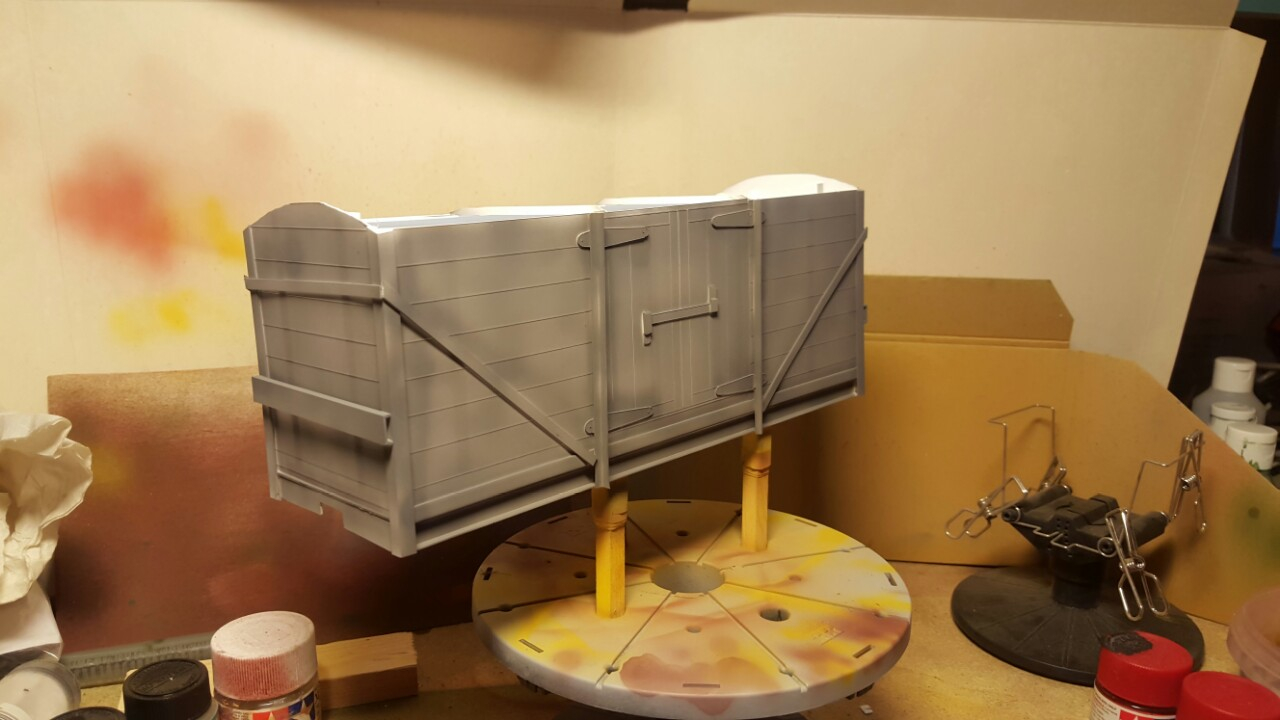 Sometimes it does not go as we like ... Was about to paint my van red today but while mixing paint I added way to much black making it to dark. Tried to compensate by adding white but instead I got a brownish red instead .. Well, I have made another bottle to my collection of rust colours instead .... Better luck next time.