Borkum Match - Powder Van Second Paint
This article was published Sep 22, 2015.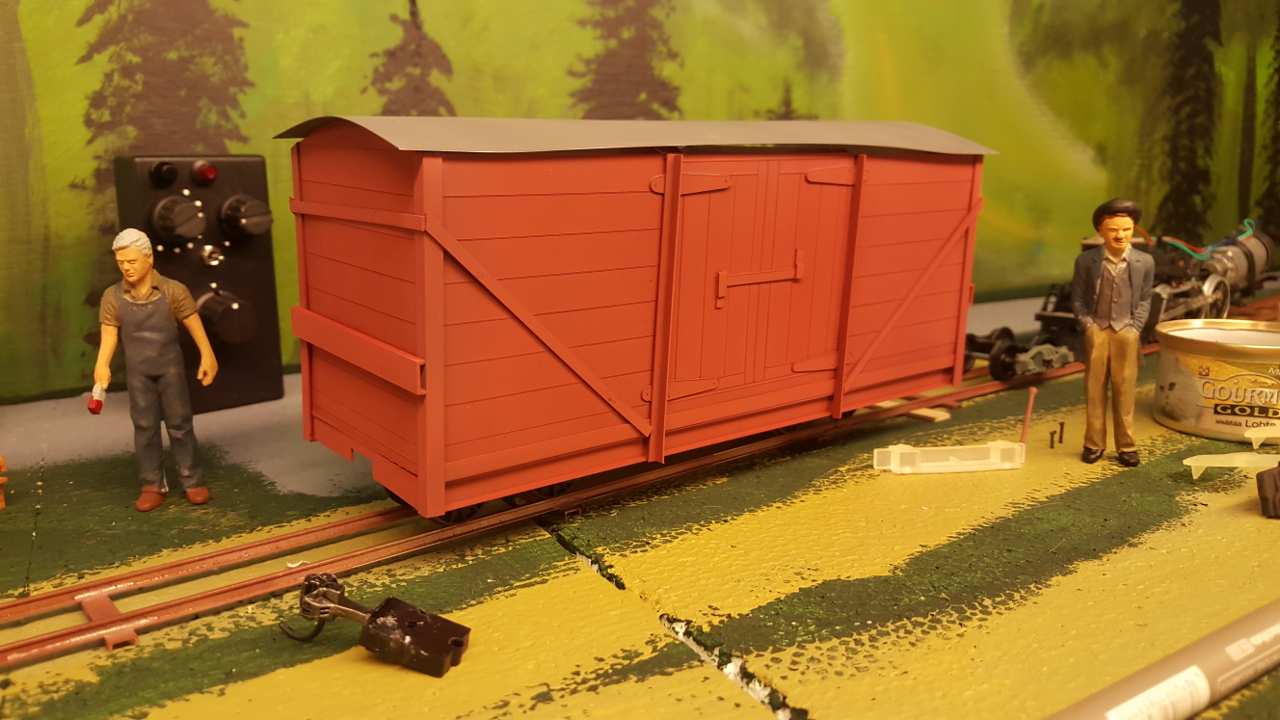 Did visit my local hobby-shop today for more paint and this evening I did put on second layer.
Since last was a failure I did first only mix clear red with a few drops of flat base, no other colours. Since you can control very easily how much paint an airbrush gives I did test this straight on the wagon. To my surprise the styrene on the wagon did "suck" it up, almost all of it, no matter how much red I put on. The previous brown on the wagon refused to accept any add-ons.. It is more red now, but more "reddish brown" then "brownish red", which was my initial idea since Ian gave very exact explanation which tone to look for.
Still lots to learn about mixing paint and airbrushing ..

Roof on these pictures are only a piece of hardcard, will be made properly later. Still need to reach inside for the bogie mounts.