Borkum Match - RAR saloon 3
This article was published Oct 24, 2015.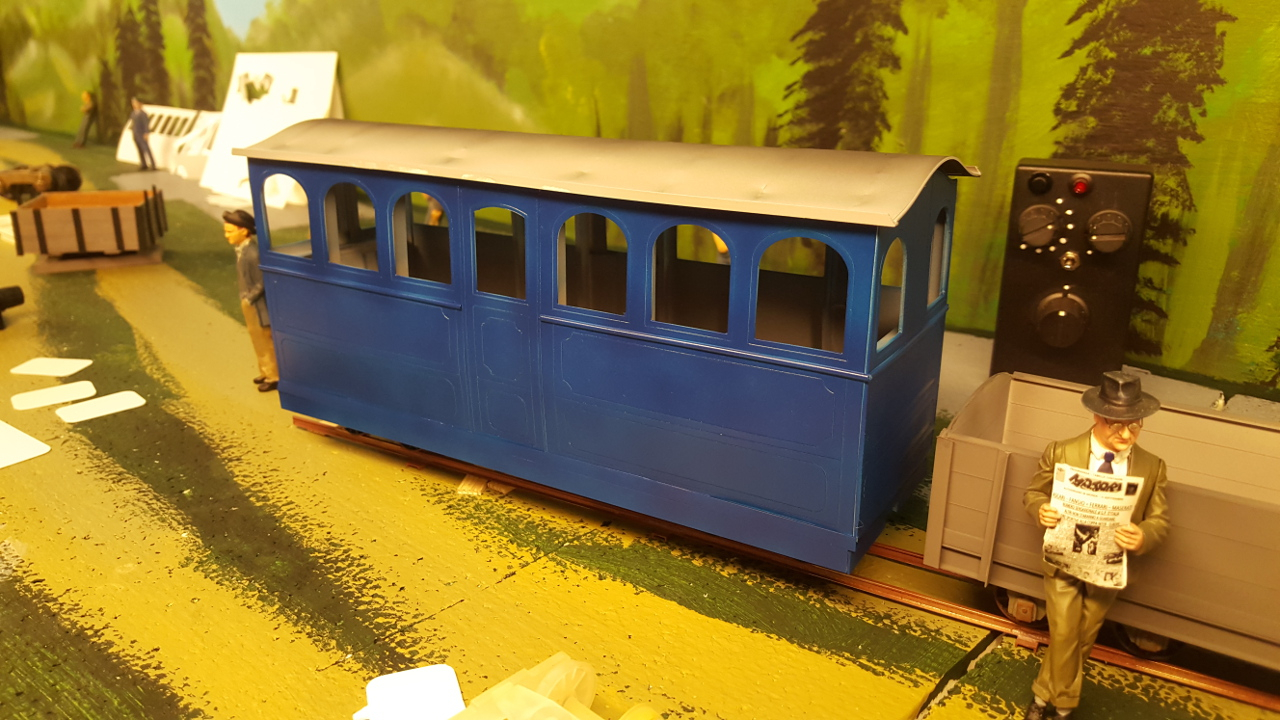 Finished assembly today and made the saloon ready for the paint-shop. Primer and first layer is added now. Final paint and lettering left to do. Shiny paint is a bit tricky to airbrush, any tiniest detail shows .. The paint does not cover completely now, but hopefully after second layer it will.