Borkum Match - RAR bogies and boxes
This article was published Apr 21, 2015.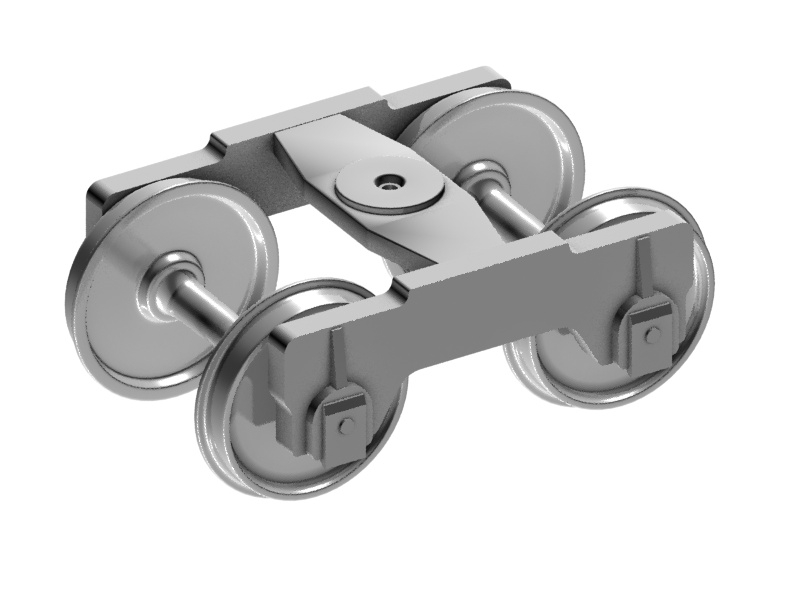 Got a package from shapeWays today with the new RAR bogies and axleboxes. This time the CAD master is a friend at work, Björn Centergran. Björn is famous among TrainSim folks running american SG which he made several add-ons for, both locos but also complete lines.
I took the airbrush and put on a thin layer of primer on each second print to show the result better. This is printed in FUD so not so easy to see the result without it. At first I was convinced to use the new FXD material shapeWays just released, but don´t think it would make much difference. The little layering on these is easy fixed with a little sanding.
Correct RAR wheels is planned to in a later print.