Borkum Match - 2nd class coach, part 5
This article was published Nov 29, 2015.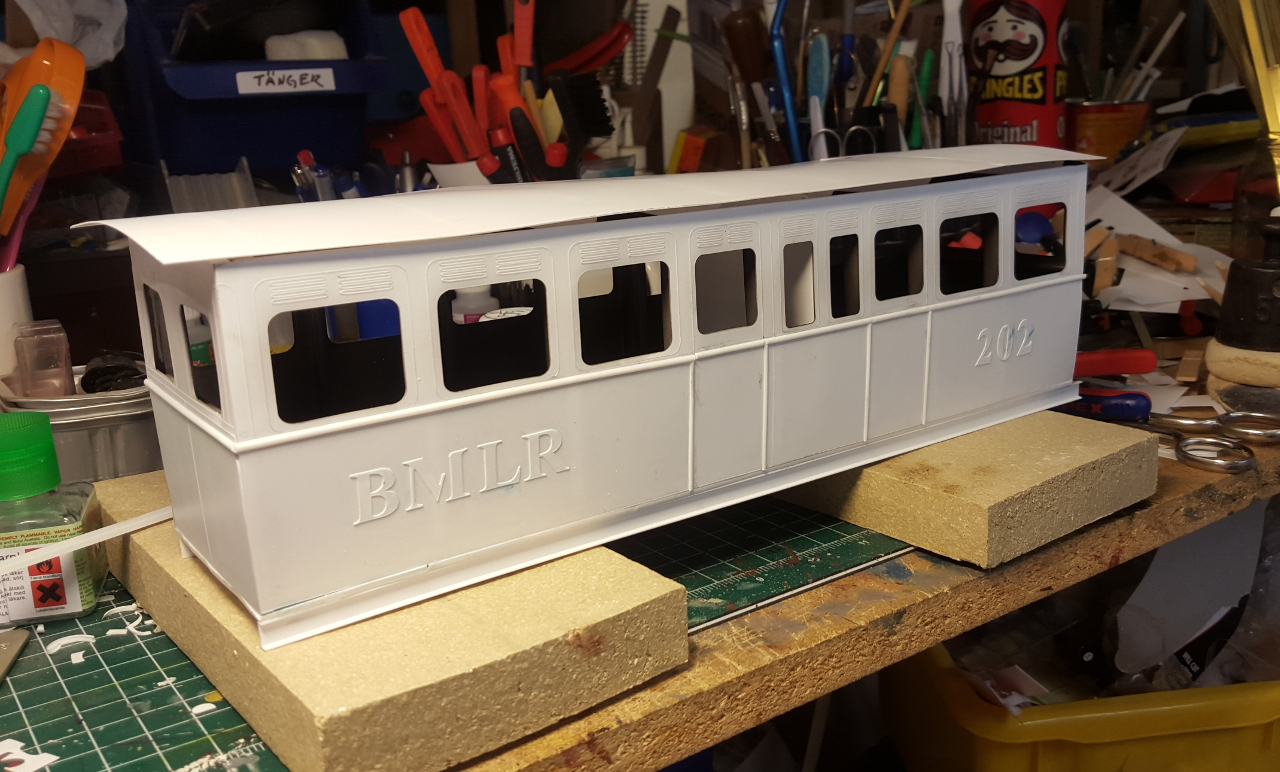 "As a wise man once sad, today was not a total failure, we just learn several new ways how to NOT make a light-bulb.." ..

Struggled a lot with the lettering today. First with silhouette transfer stencils and then my own version. There transfer stencil is surely good for general stuff, but when it comes to letters just a few mm high, they are not .. At least not with my eyes and finger skills.. My own version needed perfection to but worked in the end. I did cut out a bit bigger letters in 0.25mm thick styrene and instead of removing the letters, I used them as-is and glued them on as to look as raised letters instead of painted on letters. After the walls painted, the letters will get a new lighter, possible white or yellow colour.