Borkum Match - Paint Storage Rack
This article was published Feb 21, 2015.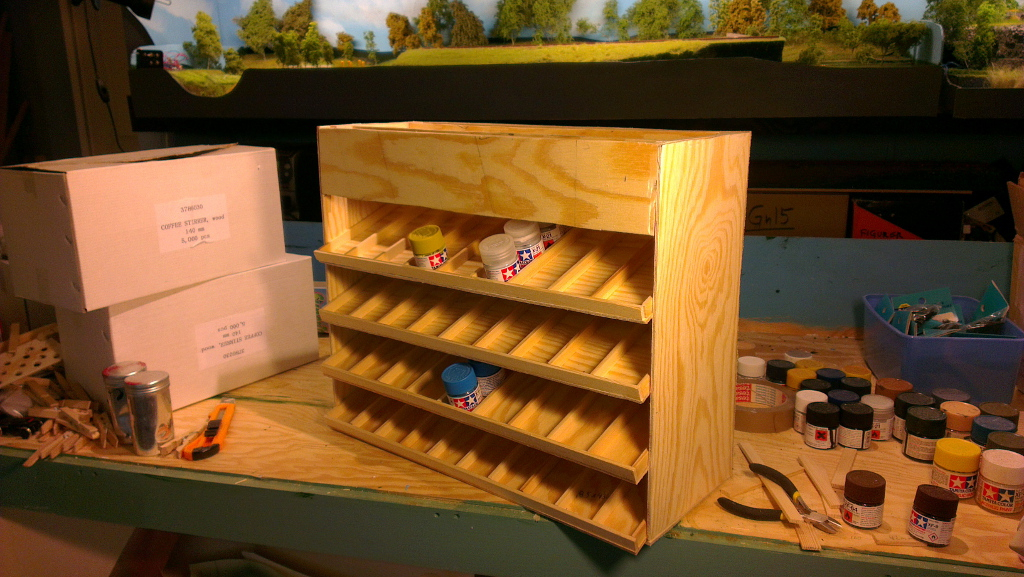 While waiting for orders from abroad to arrive I did put together a little paint stand. For a long time I had paint and brushes in all kinds of shoe boxes and alike. Another thing is tweezers, I have put a lot of time just looking for the right one. All these three I intend to keep handy from now one with this new stand. Paint in the front. Brushes on top and tweezers along the top edge.