Borkum Match - Simplex painted
This article was published Aug 29, 2015.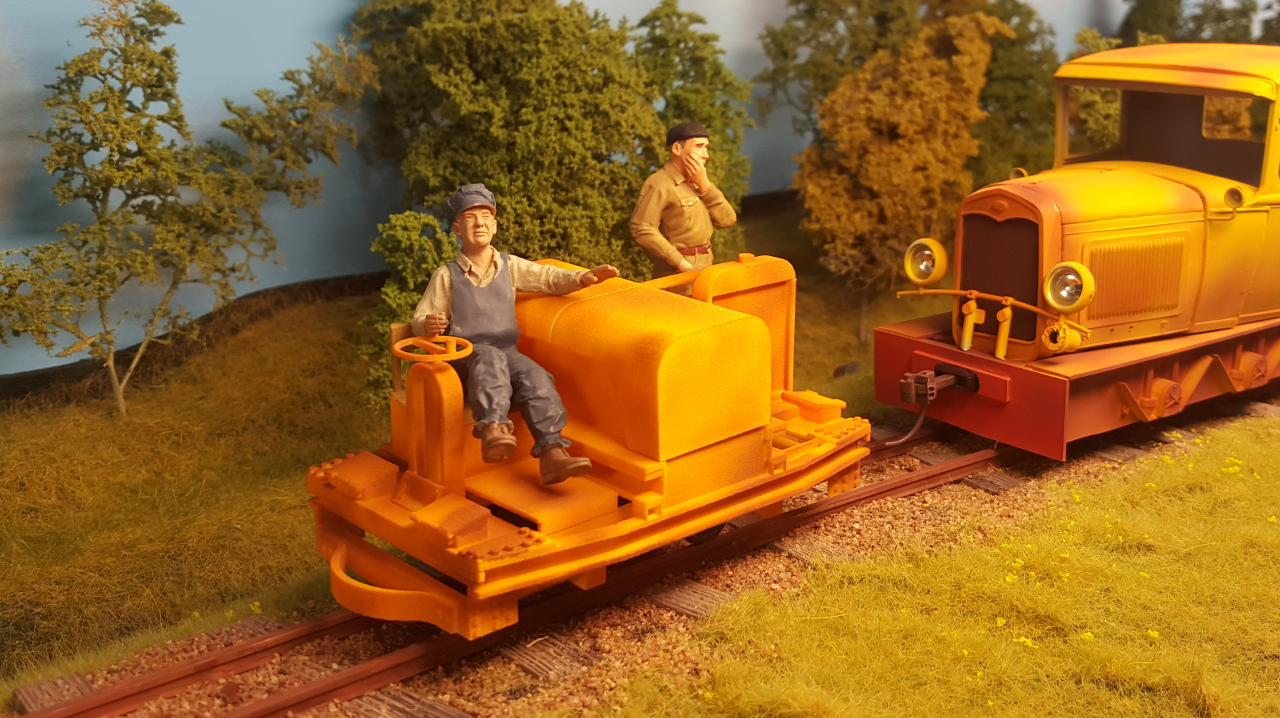 Put on primer and first paint on the simplex today. The motor-bogie under it is just temporary for the photos. The driver is 1/24 scale so a bit small for my (1/20) scale, but had no in correct size. The loco to the right is the first I made this summer.