Borkum Match - Simplex arrived
This article was published Aug 24, 2015.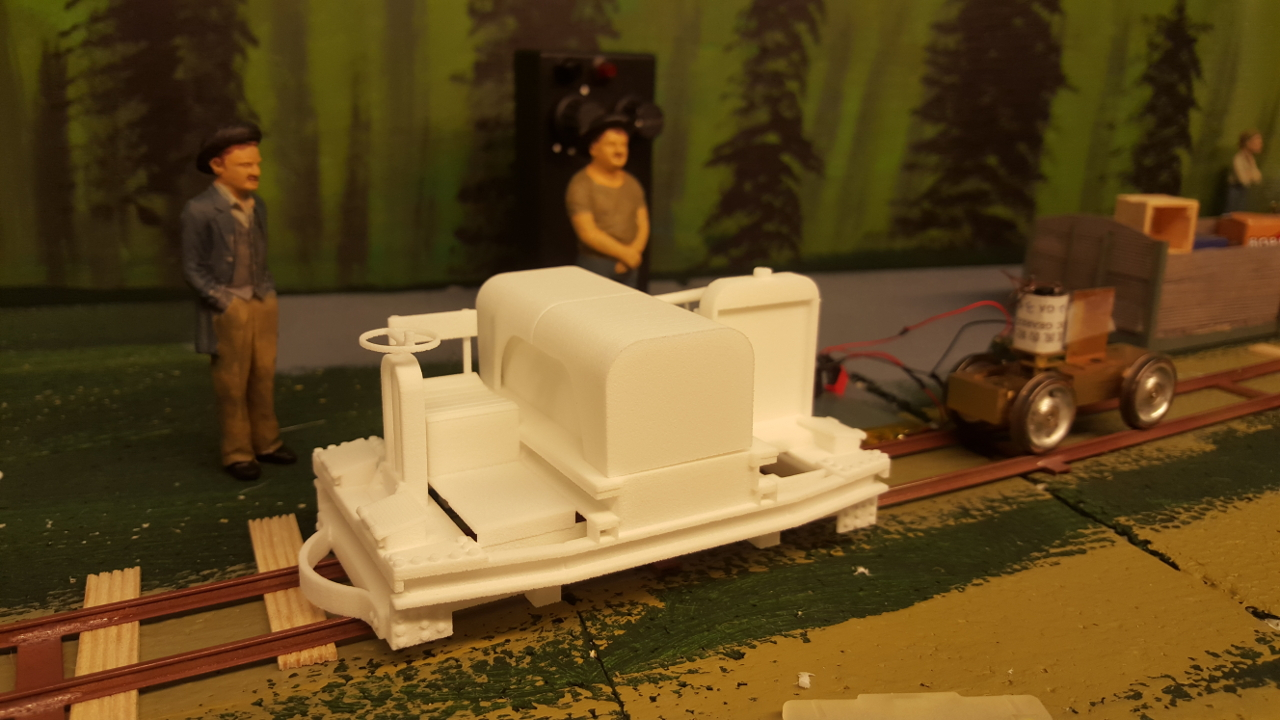 My simplex arrived today. It is a 3D print from shapeways made by Simon Dawson. This model and his shop is at Recreation21.
Seems a bit small for 16mm scale on 32mm gauge, but for Fn18 it is just perfect! Just sad my motorbogie doesn´t have the motor in the middle... See one of the photos below.
Three tiny things for Simon to fix for future prints;
the seat seems to small for 16mm or F scale.
A fan in front of the cooler would be nice.
Engine hood is missing a small cut there the water tube for the cooling water enters the engine area. But this last is done in a second with a bit of carving with a knife.